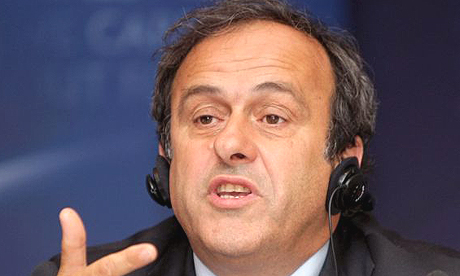 Well, just when people were starting to say that strikers were a dying bred along comes David Villa, who insists on having his full name on his shirt, aided and abetted by Liverpool's El Nino, to hammer 4 goals past the poor Russkies. And at the same time ramming down the throats of the press all the stick that manager Luis Aragones receives for not playing somebody called Raul. Even at the weekend they were complaining about the "shambles" that the team were in during the 1-0 win over the United States. So much for getting behind the national team.
And if you like all this tippy-tappy possession football there's nobody better than Spain for keeping the ball and with midfield players of the quality of Xavi, Iniesta (the reason Barca allowed Cesc Fabregas to go to the Arse), Silva, Senna, Alonso and Fabregas its only surprising that they've got room for two strikers on the field.
And there was no sign, thankfully, of that scourge of Spanish football, the falling over trick, as experienced by the one and only Michael Robinson. The ex-Liverpool player signed for Osasuna back in 1987 and his first instruction from the trainer in Pamplona was that he had to learn to fall over in the box. He's now got his own progam on Canal Plus, speaks like a native and has become a bit of an institution here in Spain and yesterday gave an interview to El Pais. Sorry, the
interview's
in spanish, but the picture's a good likeness..
And on the same note, strange then that UEFA President Michel
Platini
sees fit to object to the use of retrospective video evidence to punish divers. And goes on to openly admit that "
When I was a player I simulated to help my team win
". So much for Gallic pride.
And its a bit rich (!) then that the same Michel Platini, although on a different note, sets about calling our
Big Clubs
nothing less that "cheats" the other day. Along with the rest of us, seems he doesn't like them either, but in his case its for amassing such huge debts.
Seems that Chelsea and United owe creditors a combined £1.5bn according to their latest published accounts. "Chelsea Limited, the company which owns the football club, owes £736m to its creditors even if it does not owe any external debt to any bank. Instead, the owner Roman Abramovich has poured some £578m into the club as an interest-free loan. United's figures indicated that about £764m was owed".

Platini then lays in on in some style, in suitable comparison with his diving performances, "Look at the debts that Chelsea and United have. Fifa and Uefa are going to have to do something to combat that because, today, it is the clubs who cheat that are winning. It's a race for money and we've ended up with this proposal for a 39th game to be played. It isn't about winning titles any more but about generating enough money to pay off debt. I don't think one should cheat to win and when clubs are in debt - English, Italian and Spanish clubs - it's probably easier for them to beat other clubs who aren't in debt."
Platini, of course, does had a point and his idea to "create a level playing field" in club football would be commendable, if it wasn't so laughable.