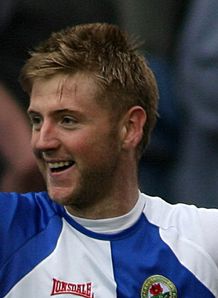 After losing to a team that has never won at the Valley, things now take a turn for the worst with a long boring trip to Plymouth Arygle where we've only won 6 times in last 88 years. And if you were hoping for an easier fixture list during the rest of November, you can think again, because after Argyle comes another away trip this time to 2nd placed Birmingham with 4 wins in their last 8 games, then 5th placed Sheff. Uoo (h) with 5 wins out of 8 and with the added bonus of an impregnable defence conceding just 2 goals in those 8. Things do improve a bit at the end of the month with a mid-week visit to QPR (only 2 wins in 9) on the 25th, before another relegation 6 pointer with the arrival of, currently struggling, but now above us, Southampton.
As for the first, Argyle are now managed by Paul Sturrock, who joined on 27th November last year after Ian Holloway jumped ship to join 15th placed Leicester in search of better things. Of course, way back then things were all very different with a local team called Charlton Athletic in 2nd place behind Watford on 31 points and Argyle were breathing down our neck at 4th, just 4 points behind. With Holloway eventually sinking into Tier Three with his new club Leicester, Sturrock, in his second spell with the club, didn't improve things either and they finished 10th just one place above the Addicks. But this season has seen an improvement and they are currently flying in a healthy 12th place with 4 wins in the last 8 games.
So Nels, tell us what they're good at? Well, they usually score first, 9 times out of 15, only Brum, Reading and Ipswich have done more, so Plan A must be - Pards, we will need to defend. But while they start like a train - they've scored 11 times in the first half-hour of games - they can't keep it up and have only scored 18 altogether, just 3 more than us.
So where's the good news in that? Well, unlike the Addicks, Plymouth, along with the relegation no-hopers Doncaster and Forest, haven't won a single point this season after going behind. Its happened 5 times this season and their powers of recovery are zero.
And their home record is not so good and they are 18th best in the fizzies looking at home games, ( the Addicks after Barnsley are now 20th). And with 10 points won at home out of the 21 total, even with a proven goalscorer, they have scored less goals at Home Park than the Addicks at the Valley in a record of 3 wins, 1 draw and 3 defeats. They've lost to Swansea, Ipswich and Norwich, drawn 2-2 with Wolves and enjoyed wins over Forest, Wednesday and Preston. And their last home game was 1-3 defeat to Ipswich which saw a total of 10 yellows, 6 of them for Argyle.
As you would expect having a Scottish manager they have 5 Scots in the squad including top goalscorer 24 year old Paul Gallagher (that's him above), on loan from Blackburn. Signed on the last day of the transfer window when Argyle were in the bottom three, he's already proved his worth with 5 goals in only 8 games. And he's just been voted PFA player of the month in the fizzies. Watch him Pards! Alongside Gallagher they'll have the tall New Zealander Rory Fallon who has got 4 goals this season. They also have an ex-Addick in number 4 Simon Walton. He joined Plymouth during the summer for a record fee for Argyle of around 750k but is not enjoying his football too much with only a handful of starts so far.
So what about
the History
then? Well, its not very good I'm afraid, in fact its diabolical. After Preston, its the second worst place of all for the Addicks in the fizzies with just a meagre 5 League victories in 30 games and a massive 19 defeats. Overall, its 23 wins to their 25 because they can't win at the Valley either. Makes last season's win, 2-1, after two goals from Leroy Lita in the last 25 minutes, all the more incredible as we came from behind to win ( the last time we did so) and with playing 87 minutes with 10 men after Nicky Weaver was sent off in the 3rd minute. Elloit was the hero for the Addicks although the Argyle keeper McCormick played his part helping us to two goals and they now have the more reliable Frenchman Romain Larrieu back in goal.
This win was, of course, after losing 1-2 at the Valley, which was our first home defeat of last season. And its not unusual to have tit-for-tat games with Argyle, the best example being 1960/61 when we beat them 6-4 on Boxing day and lost by the same score just a day later. Crazy fixture lists then and appalling defences. And more crazy football followed two years later with a 3-6 defeat at Home Park followed by a 6-1 win at the Valley 5 months on.
All reports suggest an addition - or swap - to the squad before Saturday but people keen to join a club in the middle of a relegation battle at the beginning of November will be few and far between so I don't expect too much to happen and its looks now as if any change has been put off till next week. Ambrose for Campo? Stranger things have happened and Campo was accustomed to relegation battles in his early career when he played for Charlton's spanish twin, Valladolid. Whether he wants to renew the experience is another thing.
For me the key this weekend has to be the midfield. We have to forget 4-4-2, at least to start with. With so many players lacking confidence, we'll need five bodies in midfield to share the weight and to keep the players together. Nobody in our half of the field should be isolated. I'd like to see Semedo back as anchor man, something he did so well last season, although the current habit of crying over errors seems to have affected him as well after his recent sending-off. The latest bout of crybaby was, of course, the Athletico full-back who gave away the "disputed" penalty on Tuesday at Anfield. Whatever, Jose knows how to fill the role, or used too, and perhaps we need to try to get back to the hope of one year ago.
Another sign of the times is that there's only Weaver, Semedo and Holland available from the starting eleven that day 7 months and 20 games ago and there's only one injured in ZiZi, all the others have left including the entire back line of Halford, McCarthy, Sonje and Thatcher and even sub Bougherra. Although it seems that we are not the only ones changing things about for Argyle only had one player, the Hungarian defender Krisztian Timar, in the side last weekend against Sheff.Utd that faced us last April.
And it has to be Bailey and Holland together again. I know they are alike but we need Holland's experience and he's one player who doesn't give up. And Bailey's already scored more goals than Varney so we need him as well. Put Basey on the left and play with one wide player, Sam, because he does seem to encourage Moot2 to come forward and leave Varney (who else) up front to run about a lot.
Weaver; Moutaouakil, Hudson, Cranie, Youga; Sam, Semedo, Bailey, Holland, Basey; Varney
Football's full of surprises and after last weeks showing you wouldn't expect anything other than a bad thumping. But Plymouth is a long way away from the Valley and a lot can happen on that coach on that long twisting journey to Cornwall. Perhaps its just the thing they need to gell and away from the embarrassing expectations of the Valley perhaps something will happen. An injection of spirit from the togetherness, a calming influence from the swaying in the back seats, a bloodymindedness from having to travel so far, who knows.
The only person to forecast correctly on

Cafcpicks

all those months ago for the game against Barnsley was Toby Jones who now goes with a win, as does (or did back in sunny, expectant July), top forecaster with 8 correct so far, Angela Risebro.
So I'm going to dream - a surprising 1-0 win for me. And Varney to score? No, that's not something even I could imagine.